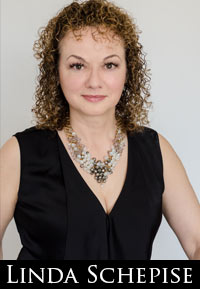 Schepise Chemical Sales, LLC is a manufacturer's representative firm providing exceptional sales services to manufacturers of specialty chemicals that require a high level of technical services and an attention to detail for the end customer. Schepise Chemical Sales provides direct sales and also works in alliance with several seasoned veterans of the Chemical Sales Industry to provide custom tailored project management services.
A  proud Alumna of both Villa Joseph Marie and Holy Family University, its founder,  Linda Schepise formed Schepise Chemical Sales, LLC, to provide exceptional services for manufacturers of specialty chemicals. The company focuses on marketing resins, polymers, pine solvents, citrus solvents and complimentary specialty chemicals and providing attention to detail for the end customer.
Ms. Schepise has an impressive resume having worked in Specialty Chemical Distribution for over 21 years.  In college she worked in the field of opthalmics and was inspired by her fathers' 43 year tenure with Rohm and Haas Corporation to pursue Chemicals as the focus of her marketing abilities. She served as the Director of Market Development for Loos & Dilworth, a specialty chemical distributor that sold specialty chemicals since 1893.  She represented premium manufacturers of resins and polymers such as Eastman Chemical, Hercules Incorporated, Dexco, a joint venture of Dow Chemical and Exxon Corporation, BP Chemicals, Arkema, Tosoh, Huntsman and several other fine corporations. She marketed pure monomer hydrocarbon resins, C5/C9 hydrocarbon resins, resin dispersions, polyterpene resins, hydrogenated rosin resins, rosin esters, fatty acids, terpene derivatives and an array of specialty polymers and surfactants to compliment those resin product lines.
Today, Schepise Chemical Sales, LLC is proud to be an authorized sales agent for Florachem Corporation's Industrial Ingredients unit providing exceptional rosin chemistry along w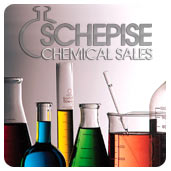 ith pine and citrus solvents and dimer acids. Schepise Chemical Sales also has strategic alliances with other manufacturers and distribution channels to complete the product line offering with specialty polymers, hydrocarbon resins, specialty surfactants and flame retardants.  Affiliations with professional organizations include the following: PCA- Pine Chemicals Association, ASC-American Chemical Association, FSCT- Federation of Societies for Coatings Technology, NACD- National Association for Chemical Distributors, WFFC- Women in Flavors and Fragrance Commerce, ISSA- the Worldwide Cleaning Industry Association, FCPA- Florida Citrus Processors Association, PLMA- Private Label Manufacturers Association, Philadelphia Chemical Club and Baltimore Chemical Association.
Contact Schepise Chemical Sales today for assistance with your sales or product requirements.